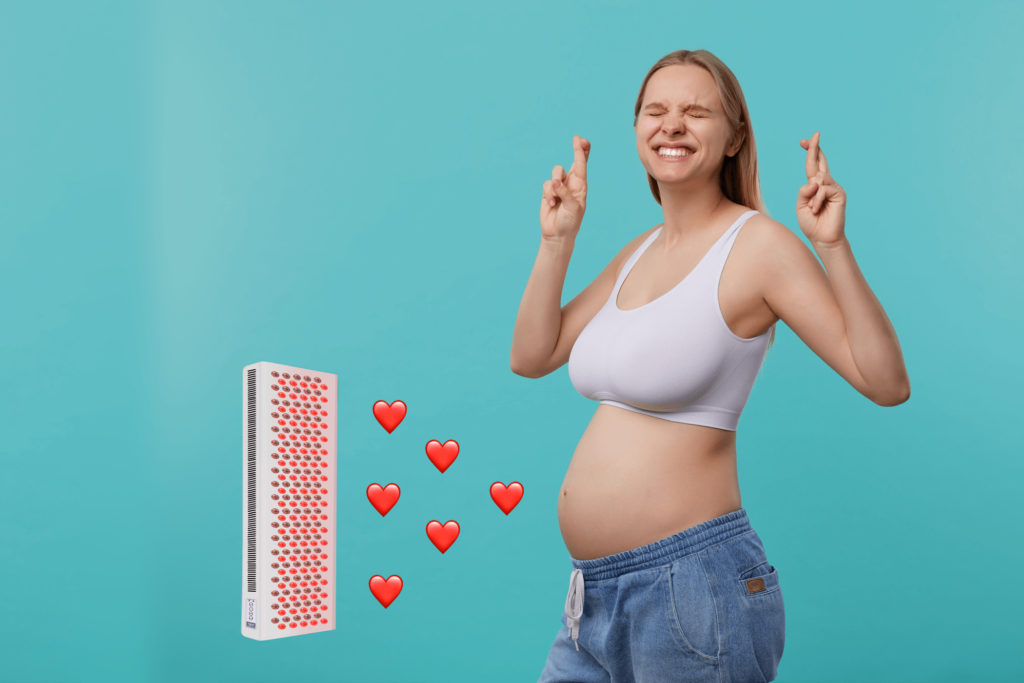 Usually, the content of this website focuses on the therapies currently being developed and available to help the neuroplasticity (repair) of the brain. Photobiomodulation therapy is one of them (if you are not yet familiar with this therapy, before starting, I strongly recommend you read this article).
However, I'm making a slight deviation from my editorial line because I came across a very interesting research article that could help couples trying to conceive.
"Photobiomodulation for infertility"
Since 2012, a group of 8 clinics located in Norway and Denmark has been using Photobiomodulation therapy to help women with infertility problems. This article states that approximately 400 women have been treated with Photobiomodulation, resulting in a remarkable 260 pregnancies. A 65% success rate (2 out of 3 women!) in about 1 to 3 months of treatment.
These 400 patients would have been aged between 34 and 50 years old and would have, according to this research article, tried almost everything to get pregnant (diet, exercise, counseling, hormonal treatments, IVF, ICSI) but without result.
What is the treatment by Photobiomodulation followed by these 400 infertile women?
This is what the research article says:
From the first day of menstruation and for 2 weeks, the patients undergo 6 sessions of Photobiomodulation.
At the time of ovulation, insemination (natural or not) is attempted.
If a woman does not conceive and her period returns, another 6-session treatment is administered.
What is involved in 1 Photobiomodulation session performed by this group of clinics?
The Clinics use their own Photobiomodulation device called "GigaLaser", produced by the company PowerMedic (Denmark).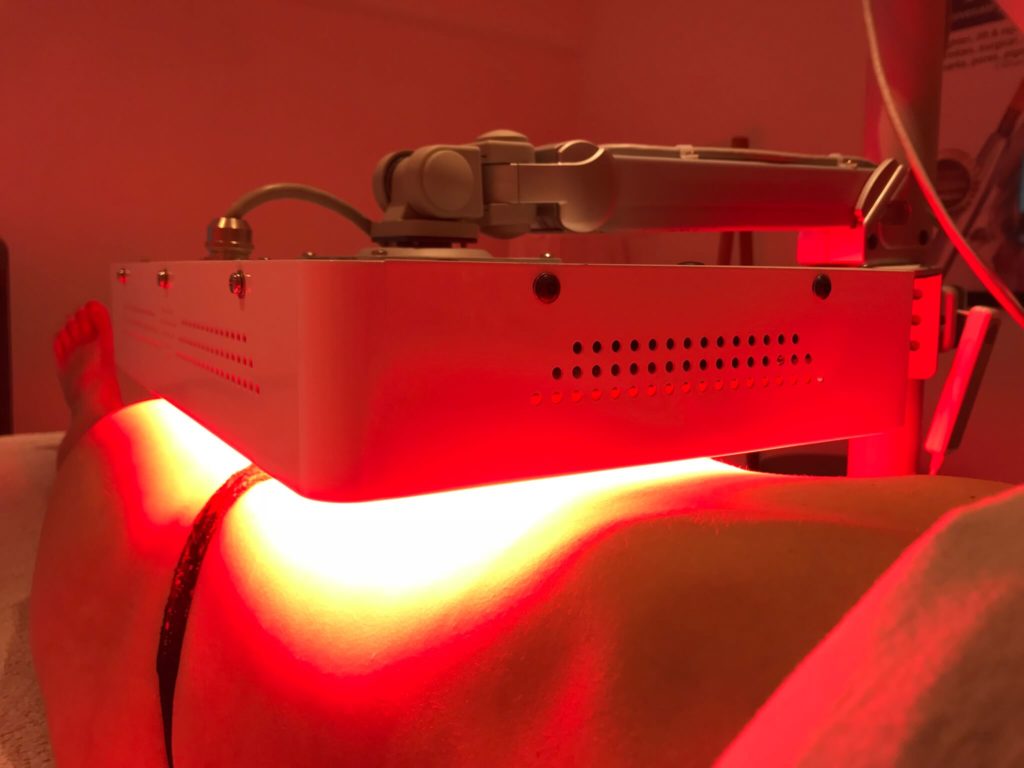 The objective is to illuminate these patients' abdominal areas to expose them to 20.000 Joules of light, which corresponds to a lighting time of 23 minutes. The Photobiomodulation device should be placed 1 or 2 cm from the bare skin. And that's all! If you didn't know about Photobiomodulation before reading this article, then you might be surprised at how simple the treatment is!
How to reproduce this Photobiomodulation treatment at home?
The easiest way to reproduce this treatment at home would be to buy the GigaLaser and light up your abs while quietly sitting and watching your favorite TV show.
But I think that for 99.9% of you, the machine is inaccessible because it is much too expensive (at the time of writing this article, I see it at $40,000 on a commercial site). So to achieve your goals, you will have to use a consumer photobiomodulation device.
Please be careful, don't grab the first LED panel you find. Photobiomodulation therapy is easy to do but difficult to do correctly.
Without going into technical details, you should know that the marketing departments of the manufacturers of Photobiomodulation devices meant for the general public tend to inflate the figures (power, irradiance, etc.). It is therefore problematic for us! We need the real numbers to reproduce this treatment. I insist on this point, it is crucial!
With this therapy, lighting too little or too much will have no effect (this is called hormesis)! For example, if these 400 women had been exposed to 60,000 Joules of light, it might not have worked instead of the expected 20,000. To maximize your chances of success, you must reproduce what has been proven!
Photobiomodulation devices for your infertility:
With the documentation of the GigaLaser available, we will be able to find all its technical characteristics. Knowing that this device is dedicated to professionals, we will consider that the announced figures (power, irradiance, etc.) are reliable.
Now, it is possible to look for consumer devices that will allow you to produce a light similar to the GigaLaser.
I have prepared a small list of compatible devices for you. A third party has tested these, and the numbers verified (thanks to Andrew LaTour for his work). Also, for each device, you will find the exposure time that must be respected to reproduce the processing. Finally, please note that I have no affiliation or commercial partnership with these brands.
---
PowerMedic GigaLaser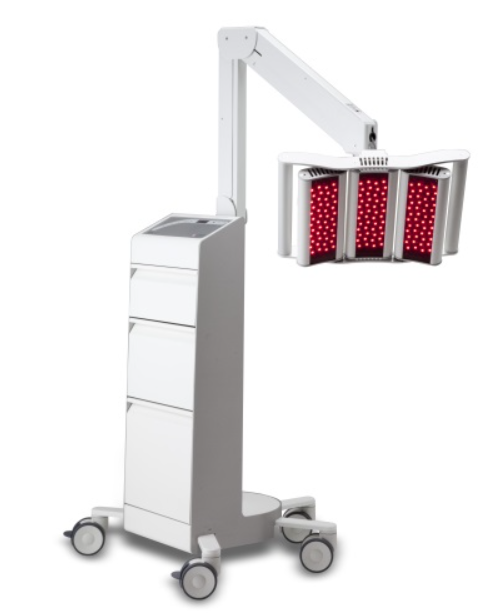 Treatment area : 500 cm²
A square of about 22cm side

Power output :
18000 mW infrared laser (66%)
9000 mW Red LED (33%)

Energy : 20.000 Joules per session
15.000 Joules of infrared laser (808 nm)
5.000 Joules of Red LED (660 nm)

Irradiance : 54 mW/cm²
(18000 mW + 9000 mW) / 500 cm²

Dose ou Fluence (Joules/cm²) : 74,52 J/cm²
= Irradiance (mW/cm²) x Temps (secondes) x 0,001
= 54 mW/cm² x (23 x 60) x 0,001

Exposure time using this device: 23 minutes
---
SAIDI BV301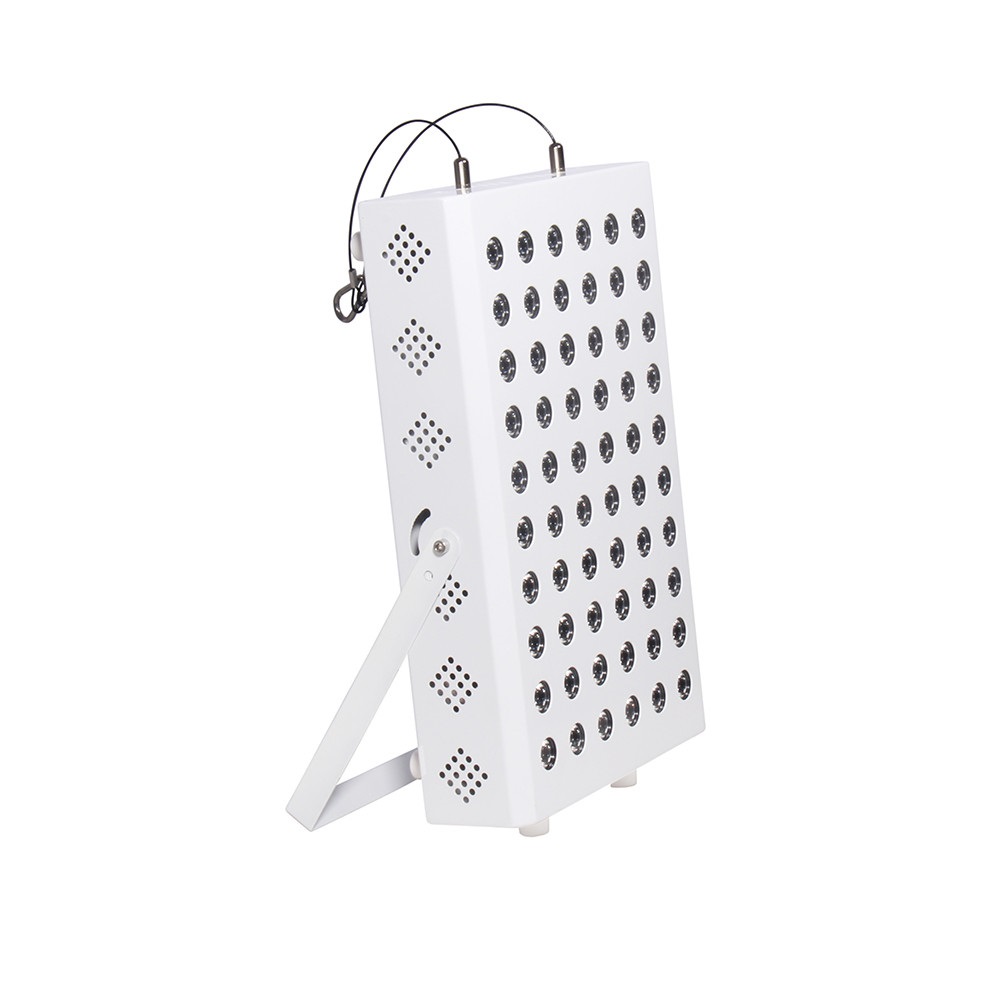 https://www.alibaba.com/product-detail/3-Years-Warranty-Safety-Low-EMF_62015924062.html
LED Photobiomodulation device (660 nm and 850 nm)

Treatment area : 660 cm² (33cm x 20cm)

Irradiance :
at 15 cm distance = 38 mW/cm²
at 30 cm distance = 37 mW/cm²
at 45 cm distance = 36 mW/cm²

Comment: Place the device at 15cm from the abdominal area and make sure that all the light emitted reaches your skin.

Exposure time with this device to reproduce the treatment of the scientific article: 32 minutes.
---
GembaRed Beacon (Red & NIR LED Panel)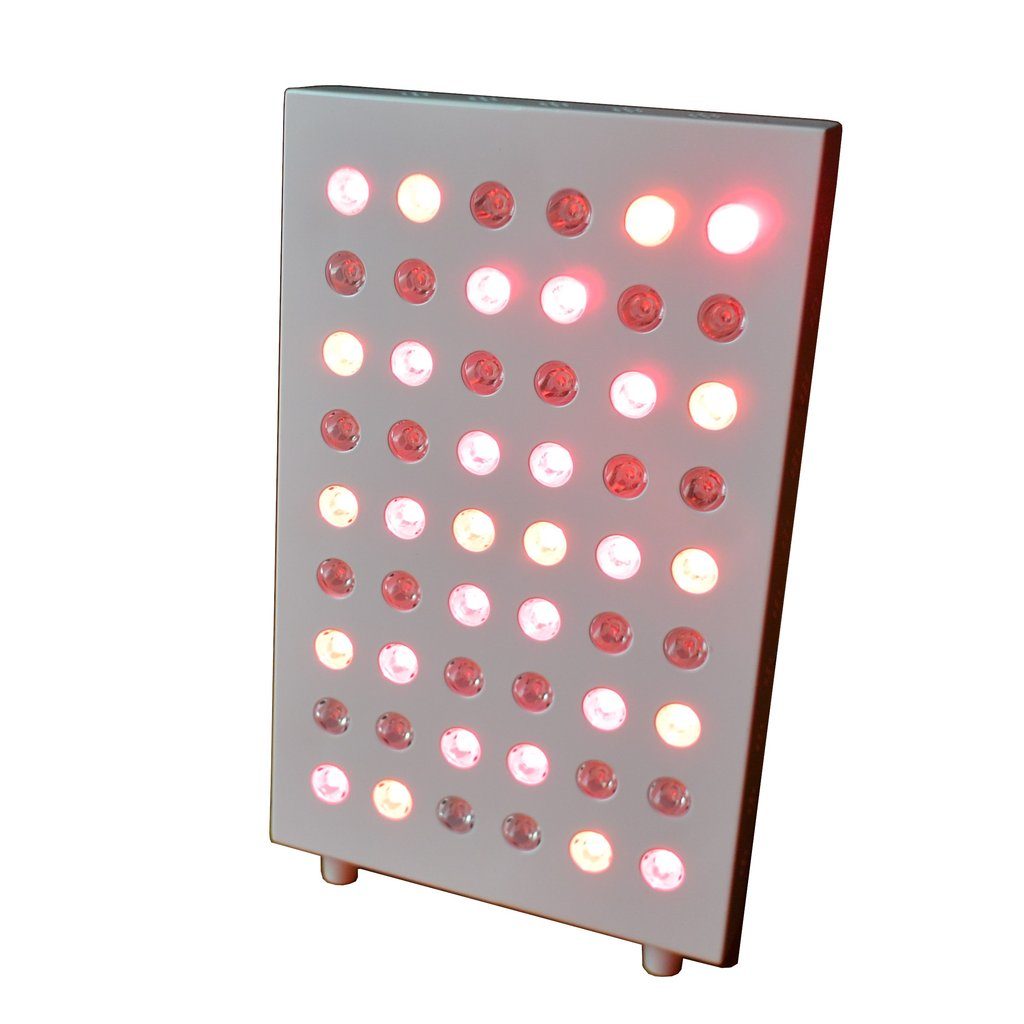 https://gembared.com/collections/all-products/products/gembared-beacon-red-nir-led-panel
Disclaimer : GembaRed products are not intended for any medical intervention or treatment. That it is only indicated for "general wellness" purposes as defined by the FDA. Any medical usage must be reviewed and approved by a doctor.
LED Photobiomodulation device (630nm, 660nm, 830nm, et 850nm)

Treatment area : 680 cm² (34 cm x 20 cm)

Irradiance :
at 15 cm distance = 24 mW/cm²

Comment: Place the device at 15cm from the abdominal area and make sure that all the light emitted reaches your skin.

Exposure time with this device to reproduce the treatment of the scientific article: 51 minutes.
---
Photobiomodulation, future treatment to solve infertility?
Is it time to consider Photobiomodulation as a treatment to solve infertility? It is too early to say. This research article seems to point in this direction, but it must be admitted that it is short on details: there are no precise statistics concerning the patients. For example, the age range is 35 to 50, but how many patients are 50? Are they on secondary therapies at the same time? We don't know if there was a control group or if it was a randomized study.
In short, there is a lot of information missing. But knowing that there are no known side effects for Photobiomodulation, should we disregard this therapy for all that? The answer varies from one person to the other…
If you are interested in articles about infertility, please let me know! I have come across a lot of interesting information on this subject 🙂
The Neuroplasticity.how community
Join the Neuroplasticity.how support community on Facebook to ask your questions and read the various testimonials.
Want to learn more?
Feel free to subscribe to the (non-commercial) newsletter to be kept informed: